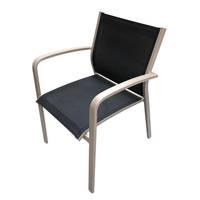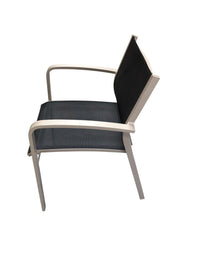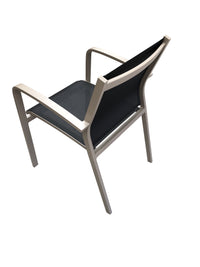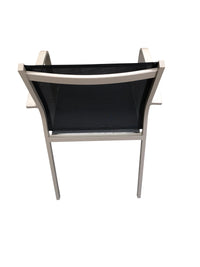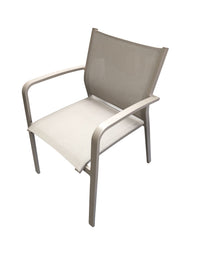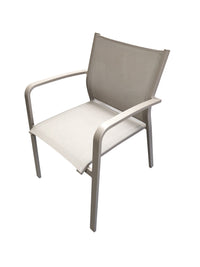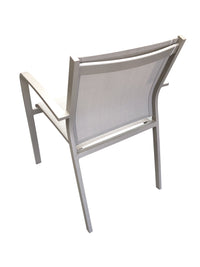 Cozy Indoor Outdoor Furniture
Luis Sling Dining Chair
The Luis sling dining chair is a beautiful chair with a curve for lumber support and has wide seating so you can get really comfortable when dining with this chair. 
Available in two colours 
Champagne/Black
Champagne/Khaki
Mix and match this dining chair with a table of your choice to create your ultimate furniture setting. 
Chairs are stackable when needing to be stored away.