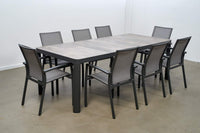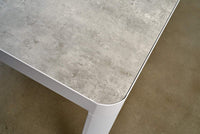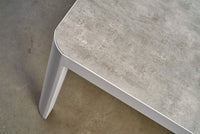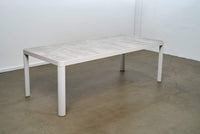 Cozy Indoor Outdoor Furniture
9PCE Roma Ceramic Dining Setting
The Roma Dining setting is one of a kind with a magnificent top made from ceramic that creates a beautiful texture of a stone look. 
With extreme durability against the weather withstanding against the heat of 2500° and with powder-coated aluminium protecting the setting against any corrosion and rust.  
Perfect for an area that is not uncovered and exposed to all the outdoor elements. Chairs are also stackable and can be purchased individually.
Made to fit 8 people but can be purchased with 6 chairs.
Available in Charcoal and White, with our white ceramic dining table you are able to mix and match any chair to create the ultimate configuration for your outdoor entertainment area. 
Dimensions:
Table: 220cm x 100cm