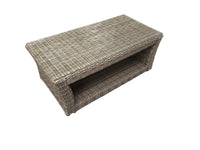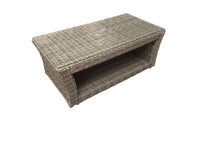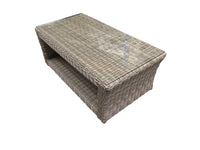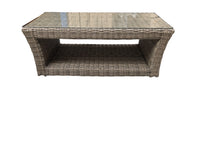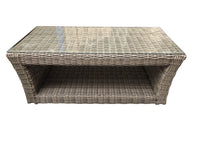 Cozy Indoor Outdoor Furniture
Delaware Coffee Table
The Delaware coffee table is one of a kind, made to help you store your belongings in and on top of the rectangular coffee table.
Made from half circle wicker which is extremely strong thanks to its thickness and components that have helped prevent any damage from occurring when exposed to the outdoor elements. 
With tempered and toughened glass top you can definitely sit back and leave your things on the table. 
Comes with 3 years manufacturers warranty 
Last coffee table available at our Hallam Showroom
L 116cm W 60cm H 44cm