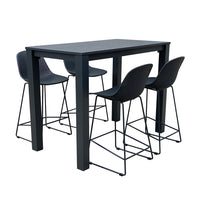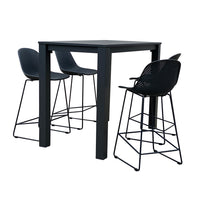 Cozy Furniture
Gardenia & Matzo Bar Set
Have a nice view or enjoy having a few drinks? rather than sitting on a basic outdoor dining table style up your home with the Gardenia Bar setting.
An outdoor aluminium bar set that gives elegance and comfort when seated up high on our bar stools, this combination is outdoor-proof with UV stabilisation and water repellent materials. 
The Gardenia bar stools are constructed from resin combined with powder-coated steel legs that are heavy-duty, combined with an aluminium bar table that shows long slim aluminium slats.