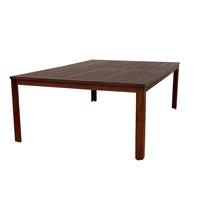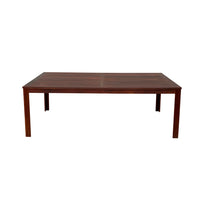 Cozy Furniture
Harrison & Bronx Dining Set
9PCE Harrison 2.2 x 1.5m Rectangle Table with Bronx Sling Outdoor Timber Dining Chairs
A solid Merbau hardwood outdoor dining setting, the Harrison and Bronx is a durable configuration that can always be resanded and oiled to be brought back to life.
Merbau (Also known as Kwilla) is a dense hardwood that is used for outdoor pergolas and decking, this timber is proven to stand against the test of time with its ultimate longevity. 
The Bronx dining chair has a seat and back sling that is produced from texteline, the sling is UV treated and water repellent as it is a synthetic fibre that is protected when exposed to the outdoor elements.
*Please note this dining set is limited stock, please contact your nearest showroom for more information*