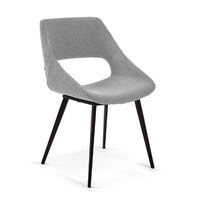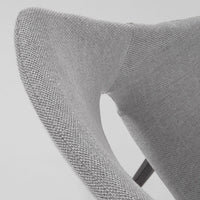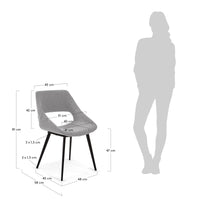 Cozy Furniture
Hest Dining Chair
Looking for a fabric indoor dining chair? a choice is the Hest Dining chair. This dining chair is constructed of plywood with beautiful weaving in upholstered fabric. 
The chair is designed to have a snug fit were the chair wraps around you, filled with soft cushioning to bring you ultimate comfort. Lightweight and easy to move around with handling from the lower back. 
Available in two colours light grey and dark grey, both choices come with black metal leg frames. 
Dimensions:
51x81x58