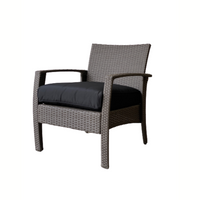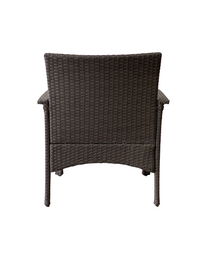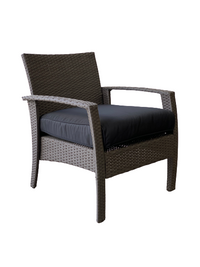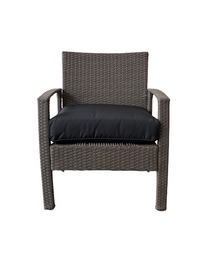 Cozy Furniture
Loganzo Lounge Chair
Loganzo Wicker Outdoor Lounge Arm Chair
A deep seater wicker lounge chair, looking for comfort while you sit back and relax in your outdoor patio area? then the Loganzo will be an amazing choice. This deep armchair is one of a kind with its thick 10cm cushioning that is water repellent and UV treated.
Our wicker has been tested in harsh outdoor conditions to ensure high quality and protection when exposed to the outdoor elements. The Loganzo armchair has handwoven wicker all around this armchair with a structure of powder-coated aluminium framing that protects this deep armchair against corrosion or rusting. 
The Loganzo has espresso brown wicker applied to the chair and comes with a black cushion that is crafted from Olefin, Olefin is a great material for outdoors with its strong UV stabilization and water repellency. 
*Only one available at Hallam, Floorstock Model*
Dimensions: 
L: 68cm W: 58cm
H: To Arm 59cm
H: To Seat: 47cm
H: To Back: 80cm