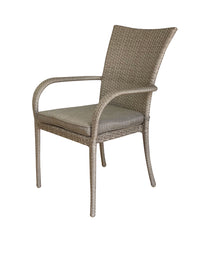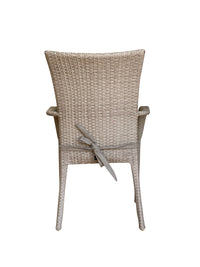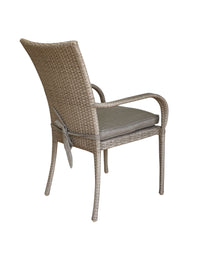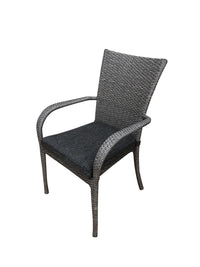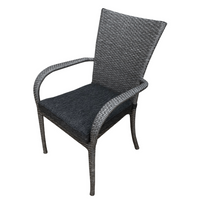 Cozy Indoor Outdoor Furniture
Lucia Wicker Arm Chair
Lucia Wicker Arm Outdoor Dining Chair with Outdoor Cushion
A sophisticated design with beautiful craftsmanship, an outdoor dining chair that is handwoven with wicker all around the dining chair combined with an outdoor cushion to give that extra bit of comfort. 
Our wicker is made to be outdoor weather-resistant with over 2000 hours of testing on our wicker material to ensure durability when exposed to the outdoor elements. The wicker is UV stabilized to help prevent fading from occurring. 
Under the wicker is powder coated aluminium, the powder coating aluminium allows the chair to prevent any corrosion and rusting from occurring. Making this dining chair a stylish yet durable chair for outdoor entertainment use.
Mix and match with any dining table to create your ultimate furniture setting. Available in two colours Dapple Grey and Musk, the wicker chairs are stackable also which is perfect for storage use.