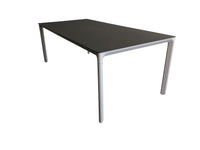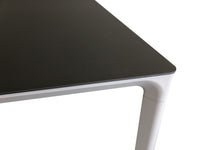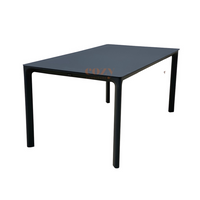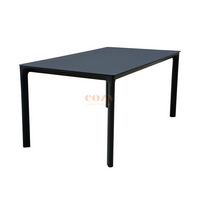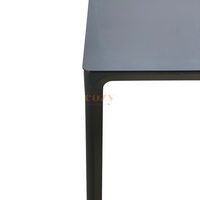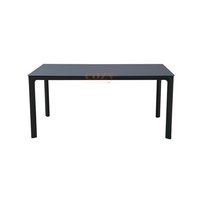 Cozy Furniture
Milan Dining Table (2 Colours)
Milan  Ceramic Glass with Powder-coated Aluminium Legs Outdoor Dining Table
The Milan table has an amazing sleek finish, perfect in length and size. A magnificent piece that has an amazing story behind the creation of this stylish modern table.
Ceramic glass
6-8 Seater dining configurations available
Powder coated aluminium
3 year manufacturers guarantee
Available in many colours
The tabletop has beams underneath to provide support for the ceramic glass. Yes ceramic glass, what is ceramic glass? its transparent ceramic has been compressed and has qualities of glass but also contains chemicals associated with the durability of ceramic. The Milan glass has been sprayed and painted to create a gloss matte finish.
The ceramic glass for the table is extremely durable and can withstand any temperature of up to 700 degrees and more for a period of time. 
The Milan table is the true meaning of strength and durability, this table can be left outdoors at all times, even if its an extremely hot day and temperatures drop to negative your table can withstand any weather. 
Available in many sizes and can be mixed and matched with any chair of your choice to give you the ultimate setting for your outdoor entertainment patio or area.