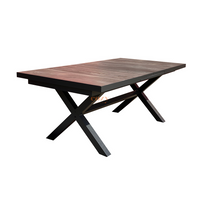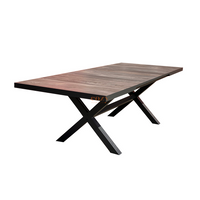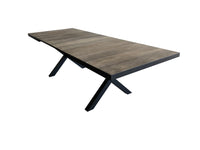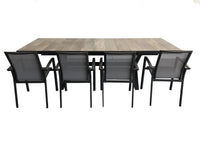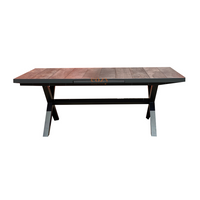 Cozy Indoor Outdoor Furniture
Roma Outdoor Extension Table
Bring the ultimate stylish and fully functional outdoor furniture to your home by shopping at Cozy Furniture. We are proud to have some of the best selections of contemporary and modern designed outdoor extension tables in Australia that can help you transform your space.
As the holiday season is coming up, there is nothing more comforting than having an equipped patio where you can serve your guests. If you need some quiet time at home, then you can explore our outdoor furniture including dining chairs, lounges, and armrest chairs cushioned with extra soft fabric.
The sturdy aluminium frames of the outdoor extension table will last for seasons to come. Unaffected with the weather, you can choose from endless furniture options available in an array of designs and colours.
If you have limited backyard space, then this highly portable extension table can help you use space wisely.
Available in Gunmetal Grey and White colours.
Extendable Outdoor Tables Australia
Do you have enough seats for your house guests? If not, it's the right time to extend your family table and welcome your guests to your space.
While shopping for an extendable outdoor table in Australia, you can take the size and extra space available in your garden or backyard into account. The extendable tables are perfect for unplanned events. In case you receive more guests than you expected, you can easily make use of the table extensions.
We have been in the industry for over 12 years during which we learned all about the trending furniture trends and styles. We promise to offer high-quality products with unmatched customer services to help our customers find the perfect outdoor furniture for their homes.
So, what are you waiting for?
Give us a call or and speak to one of our customer care agents, they will listen to your request and provide you with a customised quote.