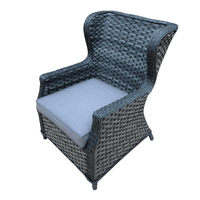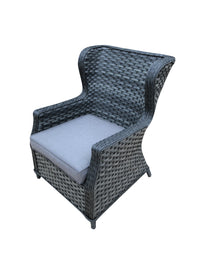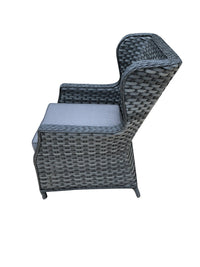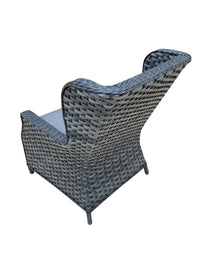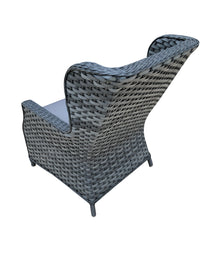 Cozy Indoor Outdoor Furniture
San Jose Wicker Arm Chair
Comfy arm chair that has a high back and you can definitely get comfortable while you sit back and enjoy a tea or a good read. 
The San Jose Arm chair is one of a kind with its amazingly thick wicker handwoven all around the chair, this design is one of a kind. Not only is the design beautiful but the comfort levels on this arm chair is great.
This chair is at our Hallam showroom and is the last chair remaining. Please contact us regarding coffee tables or other items that can match this arm chair.