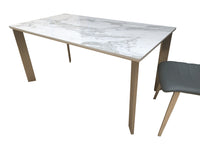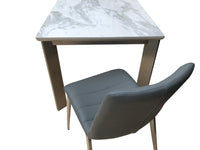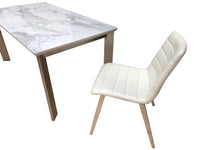 Cozy Indoor Outdoor Furniture
Siara & Kenzy Dining Setting
The combination of marble and steel always leave off a very fancy finish. This dining setting is made for indoors comprising of 100% original leather chairs and a pure marble top for the dining table.
Each marble top has slight variations due to the beauty of how the marble is created however the veins will generally run down similarly with each marble as they are created to be perfect.
Sealant top to protect the marble from any spills or stains.
Table dimensions:
1600 x 850 x 750