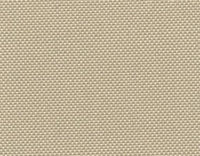 Cozy Indoor Outdoor Furniture
Asta Premium Umbrella 4m OCT Bolt-Down
Introducing our massive umbrella the Solarmax Umbrella. Made from Sunbrella fabric that gives extreme protection against the sun with 99% UV Stabilisation and also 99% Water repellency. 
Made from Powder coated aluminum to prevent any corrosion or rust to the aluminum. However the aluminum has also been galvanized giving it extra protection against the rain or any corrosion. 
With a wide range coverage of 4m OCT this umbrella can also spin 360 degrees and has vertical tilting to give you even more coverage of your outdoor area. Easy to spin and to enclose, also comes with a protective polyester cover that can be put on the umbrella when it is not in use to help prolong the life. 
How to install the Asta /Solarmax:
Features:
4m OCT Cantilever Umbrella

Infinite Tilt Positions - Horizontal to 70 Degrees

Lock - an insertable lock pin on lower mast

Detachable Crank level opening / closing

Retractable LED light bracket on Hub

Protective Waterproof Cover 
Dimensions
Solarmax
400
350
Shape
Area (square metre)
12.2m2
12.25m2
Open Diameter
405
350
Mast Height
280
280
Under Edge

 


Clearance
209
207
Note: Available in many colours, please contact our store regarding colours