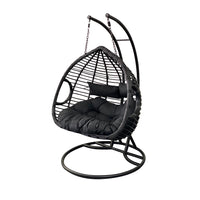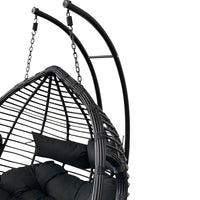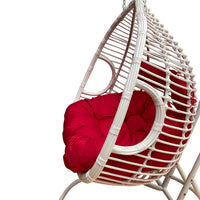 Cozy Furniture
Twin Seater Hanging Chair
Twin Seater Hanging Swing Egg Chair with Rod and Base
A spacious egg basket like no other, the twin-seater egg basket is made to seat up to 3 people comfortably with the ability to even lay in the hanging chair. 

Perfect for those moments to lay in the egg floating in the air whilst reading a good book or even having a nice drink. 
The twin-seater egg is constructed from powder-coated aluminium weaved around in bamboo wicker that is UV treated and water repellent when left outdoors. 
Rod and base are made from steel, heavy-duty to ensure the weight of up to 250KG. Available in two colours white with red cushion and white frame, also the black with black cushion and framing. 
*Limited amount of stock remaining, please contact your nearest showroom for more information*